APPLICATIONS WILL BE AVAILABLE APRIL 2018
Camper Application Process:
Campers must be at least 18 years old by the beginning of camp.
Applications will be open in April 2018.
If you have any issues with doing an online payment, please call 816.833.4300, ext. 4.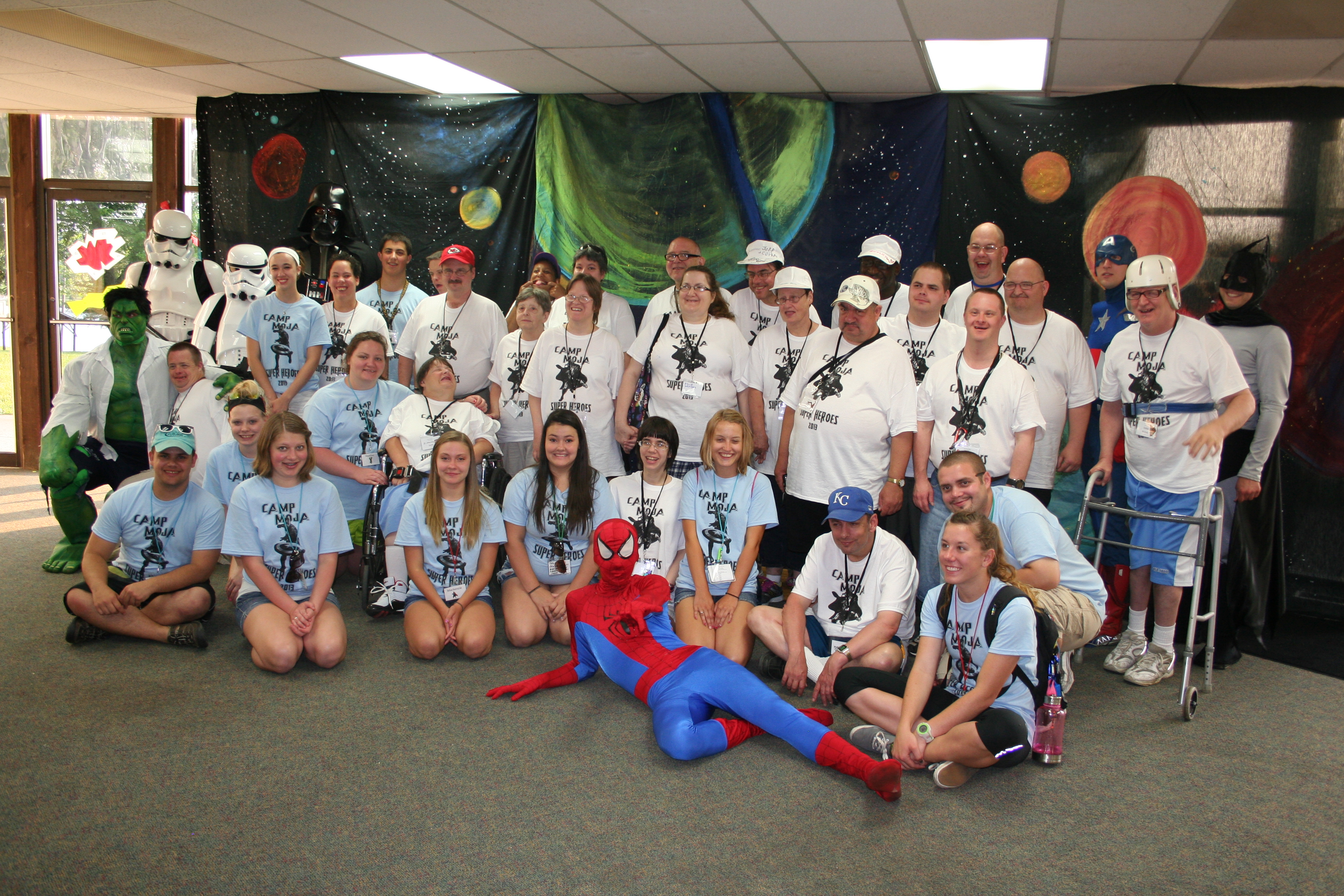 We encourage you to consider your camper's individual abilities, and if you are unsure if Moja will be a good fit physically or behaviorally, please email campmoja@gmail.com.
2018 information:
Registration: $355

$50 deposit required at registration
If you are new to Camp Moja or have a new email address, you can email campmoja@gmail.com to be put on this year's email list. Information will also be posted on the Camp Moja Fan Page on Facebook.
*If you are a Jackson County resident, you may qualify for a scholarship  from the Board of Special Services (816.363.2000). Please contact them for more information; you will need to print the application after filling out each page (by using File/Print on your toolbar) to have a copy for Eitas.
Counselor/Staff Application Process:
Counselors must be 15 years old
Counselors must go through the Youth Worker Certification process before registering
Registration for returning counselors will begin in April

New Counselors:
There are four parts to becoming a new counselor:
Complete application paperwork (deadline May 1). (Print the appropriate documents and fill out by hand.)

Community of Christ members need to print the application and give it to their pastor. (To download click here: Youth Worker App.) After this has been turned in, you will then need to email your contact information to campmoja@gmail.com.
Non Community of Christ members will need to email the new counselor packet to campmoja@gmail.com. (To download the packet, click here: 2018-Moja-New-Counselor-Application-Packet.)

Complete a phone interview with one of the directors (deadline May 1).
Complete the online Moja Registration (you will receive this information after your interview).
Attend training

Tuesday, June 19 starting at approximately 10AM.
Returning Counselors:
Registration will be available in April.
A

ttend training Tuesday, June 19 starting at approximately 10AM.

If you are arranging for a ride home, please have them arrive between 11:30 a.m. noon on

Sunday, June 24

.
We must be off the campgrounds by noon and will start our final meeting around 11AM. We will leave the campground by 12PM.