Camp MOJA, founded in 1977 by the Community of Christ, is a unique summer camp for adults with intellectual disabilities. The word MOJA is from the Swahili dialect for the number one. Camp MOJA not only fulfills campers emotional and recreational needs, buts also encourages and promotes many social skills. Camp MOJA is a nonprofit organization staffed by volunteers for a week during the summer. Camp counselors place the wants and needs of each camper as the "number one" priority for the week. Selfless love, exciting activities, many laughs, and the formation of new friendships makes Camp MOJA a one-of-a-kind experience.
Camp Moja is designed specifically for adults with developmental disabilities including Autism, Down's Syndrome, and Borderline Intellectual Functioning among others. Benefits of camp include, but are not limited to:
• increasing skills of independence
• enhancing self-esteem
• increasing personal self-understanding and acceptance
• increasing social abilities
• widening awareness of recreation opportunities and skills of recreation
• connecting with others with similar interests, needs, and/or abilities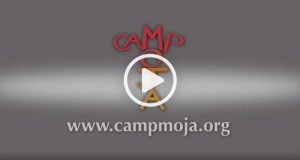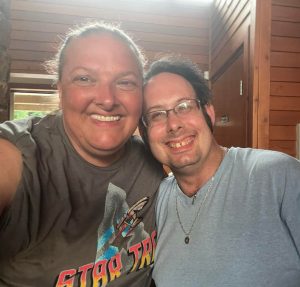 "Camp Moja is a very fun camp to go to and to be at every year because you have every fun classes to be in and plus we have a good event for all the campers to be in and plus some of the counselors help in it and also we have a talent show that everyone that want to be in it can be in it witch means the campers that want to be in the talent show is what that means on that and sometimes the campers ask the counselors to be in it with them to there in the talent show there at camp moja every year"