Each year, events are chosen for the campers to enjoy and take place in the form of classes, afternoon activities and one big event each night.
Each afternoon campers have the opportunity to attend four classes with their group. The classes vary each year but have included: crafts, music, motions, cooking and nature. The classes are taught by an experienced teacher who will lead the campers and counselors in the activities. Each class provides hands-on opportunities for the campers to show their creative side.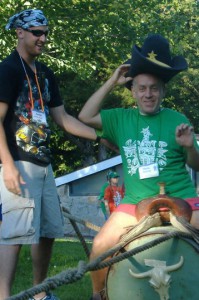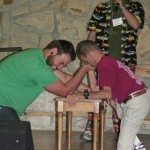 Every morning, the campers and counselors have two hours of free time that allows them a variety of activities on the Camp Doniphan property to enjoy. The pool is typically a huge hit among the campers (and counselors). The campers are able to wade in the shallow end of the pool or, if they are advanced swimmers, may take a short swimming test to swim in the deep end. Swimming is not the only water activity available; there is also boating and fishing. Other activities include nature walks, volleyball and basketball games, puzzles, coloring and socializing with other campers.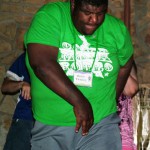 Evening events are chosen based on the year's theme, with some that have become longtime traditions, such as the dance and talent show. Other past events have included Olympic Game Night, a treasure hunt, a carnival, "drive-in" movie, Independence 76ers firetruck, and a visit from KC Wolf and Bob the Blob (from Monsters VS Aliens).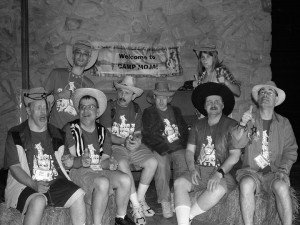 2012 celebrated Camp Moja's 35 years with a cruise theme. Campers boarded the S.S. Moja for a week of fun activities, including a magic show, casino night, luau, dance and, of course, the talent show! 
Some of our themes from previous years:
2008: Moja Olympics
2009: Moja Rodeo
2010: Moja Rodeo
2011: Moja goes to Oz
2012: 35th Anniversary
2013: Superheros, and we got some very special visitors!

2014: Moja Goes Military
2015: CSI Moja
2016: Jurassic Moja
2018: Wizarding World of Moja
2019: Under the Big Top
2020: moJAWS